ORIGINAL COURSE
Beginners Arabic: Read and Understand the Quran and Hadith
Learn Arabic from the very beginning, and start understanding the Quran and Hadith !
Level : Beginner

Hours : 2.5+ Hrs

Exams : 1

Certificate
About The Course.
This course is designed for anyone who wants to learn Arabic from the very beginning, or those who have started learning and need to revise the basics of Arabic language.
In the duration of this course, students will learn the Arabic alphabets, vowels, basic grammar rules and how the Arabic structure works.

We will also break down verses and Surahs from the Quran, in order to begin to understand them.


Arabic structure worksLearning Outcomes:
Pro tips to sound like a native Arabic speaker

Pronounce all Arabic sounds perfectly.

Learn Arabic Alphabet's forms and names

Defining Arabic word types

How to use an Arabic Dictionary

Practice reading and understanding
Free Preview
Course Introduction
Lifetime Access to All Videos.
Go through the content at your own pace and convenience, and go back to review at any time.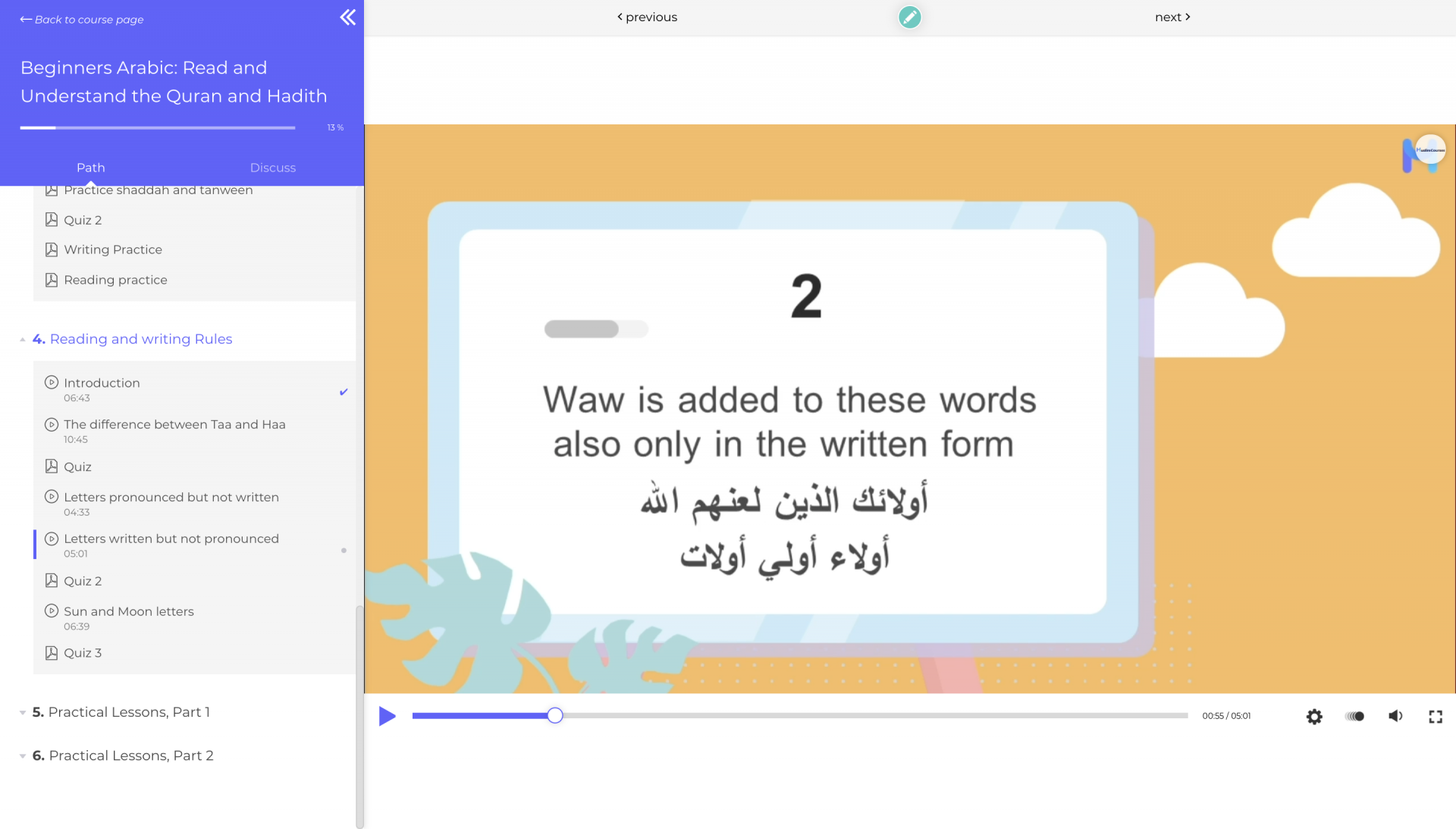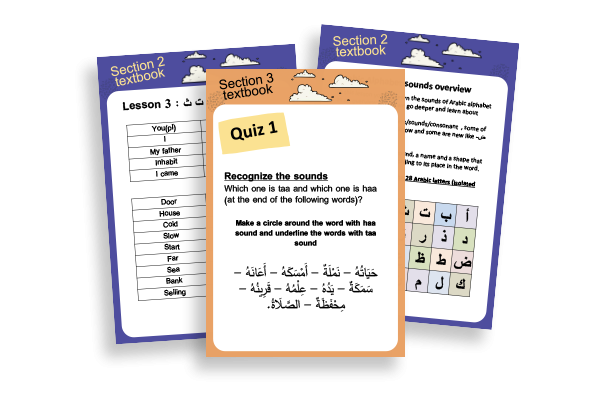 Get access to the supplementary PDF notes, download the notes and use them to take your learning to the next level.
Don't Go!
Get 10% OFF your first purchase
use code MUSLIM10
use code at checkout page. This offer runs out when the timer finishes
Created with