The Complete Study Buddy Course - Madinah Book 1 Arabic for Beginners
An extensive explanation of the world renowned Madinah Book 01 as studied in the prestigious University of Madinah.
Level : Beginner

Hours : 7.5+ Hrs

PDFs : 35+

Exams: 3

Certificate
Instructor:
Ismaeel Beaumont
About The Course.
The Study Buddy Course is an extensive explanation of the world reknowned book, Madinah Book 01 as studied in the pretigious University of al-Madinah. The Arabic course for English-Speaking students is a comprehensive and popular course for the teaching of the Quranic and Traditional Arabic, catering for the non-Arabic speaking students from all over the world.

Over the years, this course has enabled students to become competent in their use of the Arabic language and to participate and benefit from scholarly pursuits such as Quranic exegesis, Hadith, Fiqh, Seerah, History, and classical and modern Arabic literature. You are moments away from securing your spot on the Study Buddy Course. Your making a great decision, one which you won't regret!
Are you SICK and TIRED of studying Arabic online with sub standard quality?



Perhaps your FRUSTRATED with the conventional method of the teacher standing in front of a white board whilst you struggle to read the writing on the board?

Do you find it DIFFICULT to focus on the free Arabic learning online content whereby you have to sit for hours in front of a screen?

Are you WORRIED about subscribing to a decent course but having to pay extortionate fees on a monthly basis which limits your access to the course the moment you stop paying?
Free Preview
Introduction Video - Part 1
Get Lifetime Access

The Most Comprehensive Arabic Course Online
Madinah University Graduate.
Your course instructor is Ismaeel Beaumont. He holds a BA (Hons) degree from the Faculty of al-Hadith at the prestigious Islamic University al-Madinah, Saudi Arabia in addition to a Diploma in the Arabic language.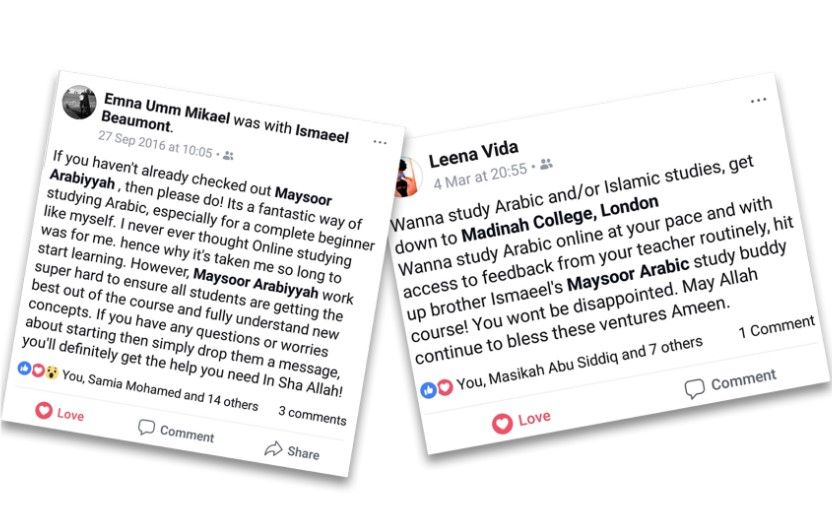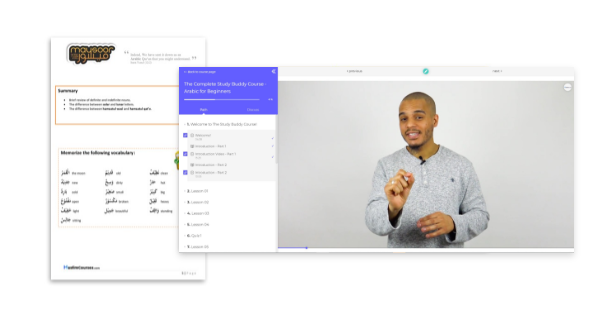 Structured Lessons.
Our content is beautifully layed out with a clean and very user friendly interface. We believe that not only do you deserve to learn Arabic, but it should be presented in such a way that is easy to digest, fun to complete and ultimately lead you on a unique spiritual journey connecting you with the words of Allah.
Madinah Book 01.
We specialise in teaching students to master the Madinah Book Series 1, 2 and 3 as taught at the Islamic University of Madinah written by Shaykh Dr. V. 'Abdur-Raheem. You'll receive a digital copy of it when you sign up, inshaAllah.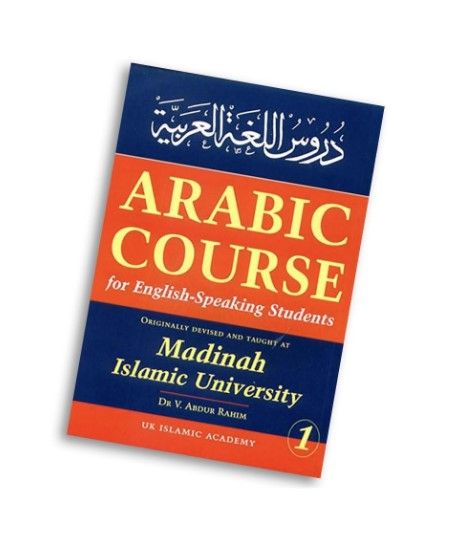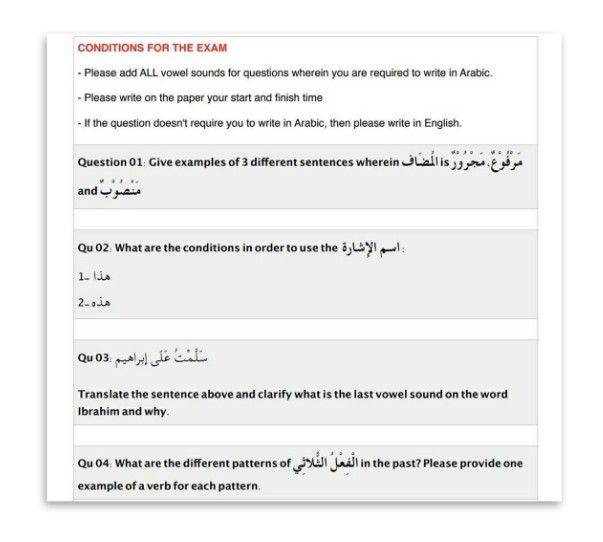 Retain Your Knowledge.
In addition to the above, you will also be tested periodically on your progress. This is a fantastic way to form an accurate assessment as to exactly how much you are benefiting from the course.
Don't Go!
Get 10% OFF your first purchase
use code MUSLIM10
use code at checkout page. This offer runs out when the timer finishes