The Complete Diwani Script Mastery Program - Arabic Calligraphy
A transformational calligraphy art coaching program that will teach you the entire Diwani script from absolute scratch.
Hours : 18+ Hrs

PDFs : 40+
About The Course.
Join Omar Uddin in this 7-Week Online Program to Master the Diwani Program. The program will guide you step-by-step on how you to write individual, paired letters, sentences and complex compositions.



Master the Diwani Script

Reference Guids and Practice Sheets

Homework & Practice Assignments

Real Time Practice Videos for Assignments
PROMO
Introduction to the Diwani Script Mastery Program
Learn Individual Letters.
Start simple by learning individual letters first.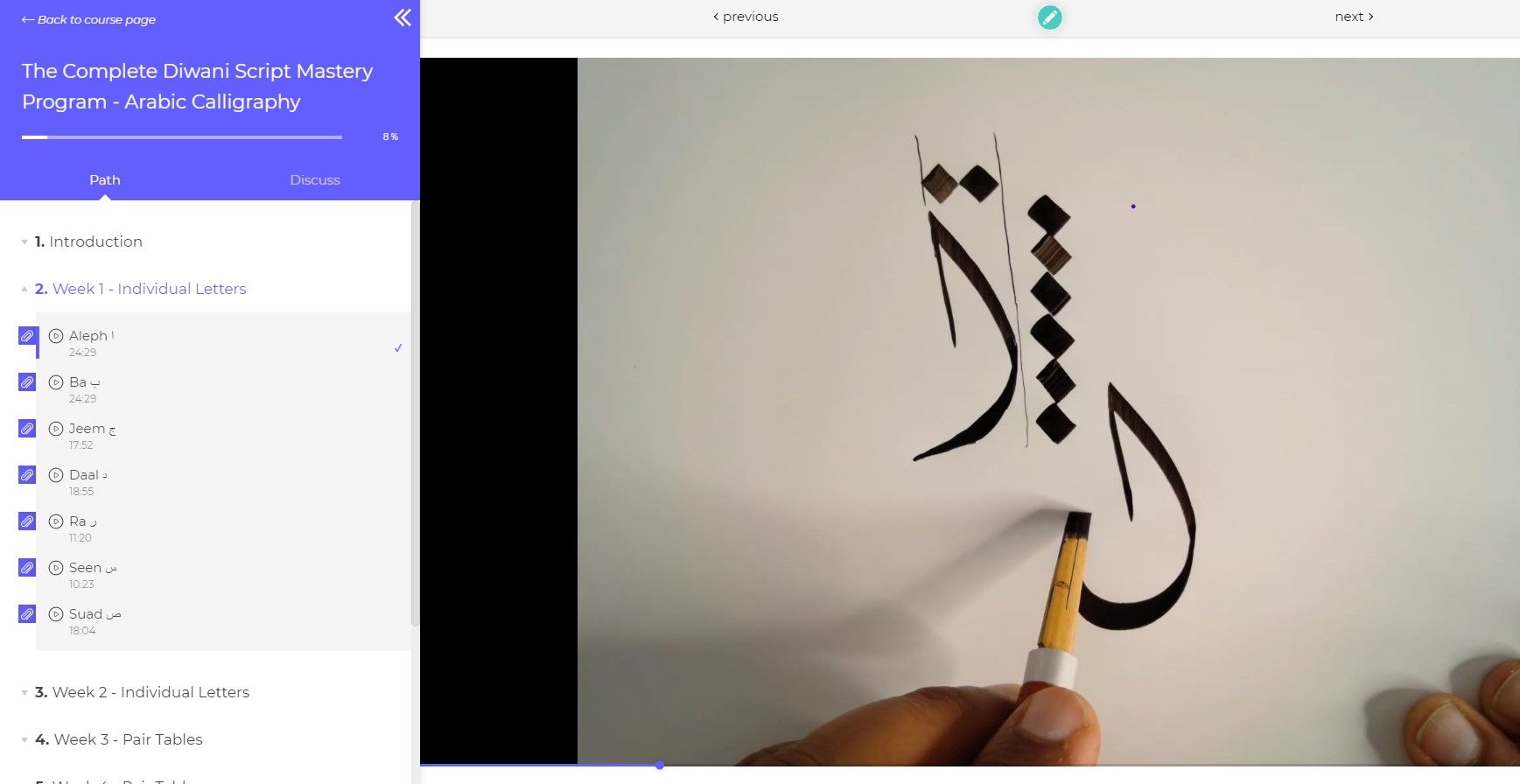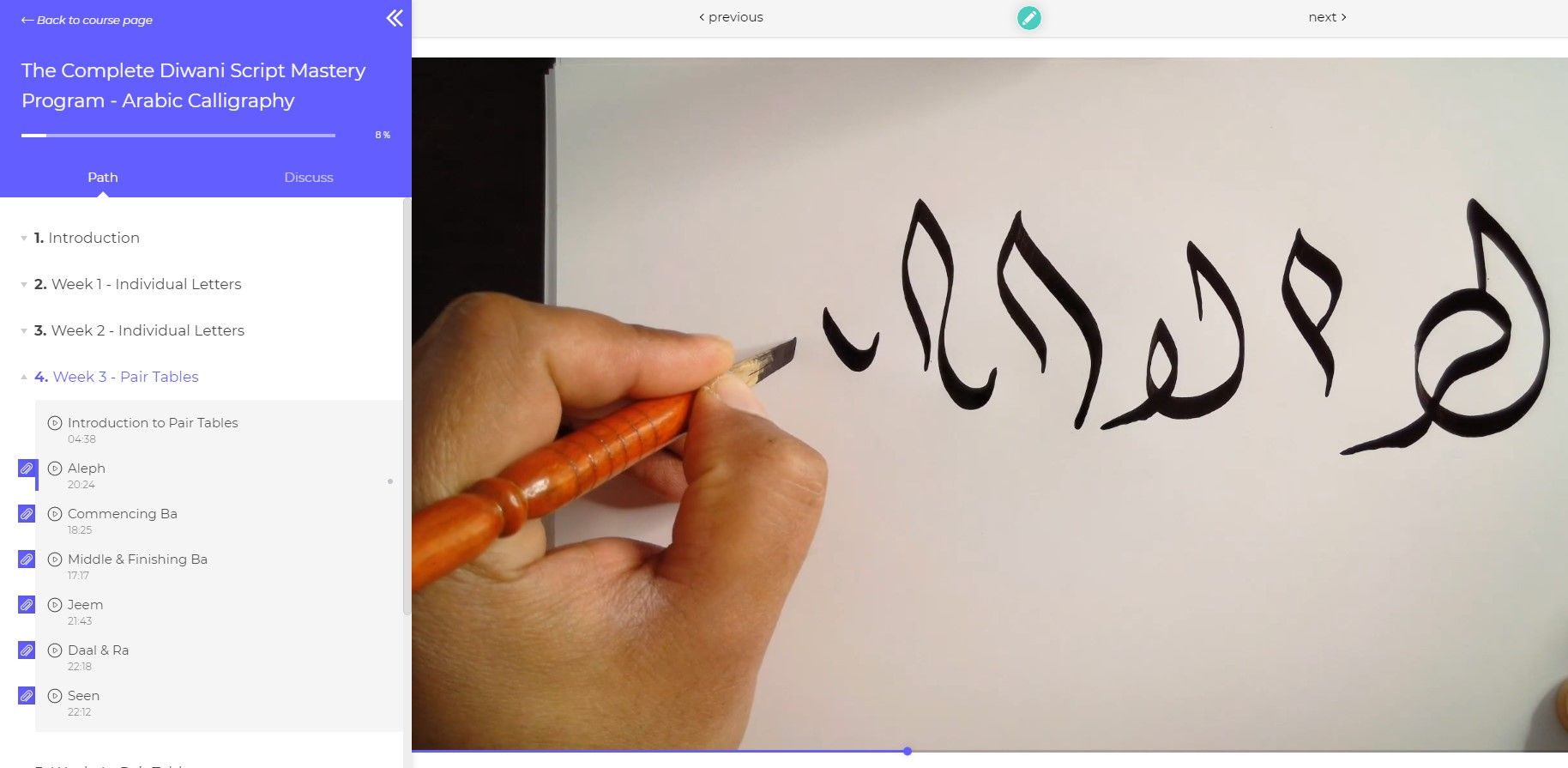 Learn Pair Tables.
Progress to learning pair tables.
Learn Sentences.
Progress to learning sentences.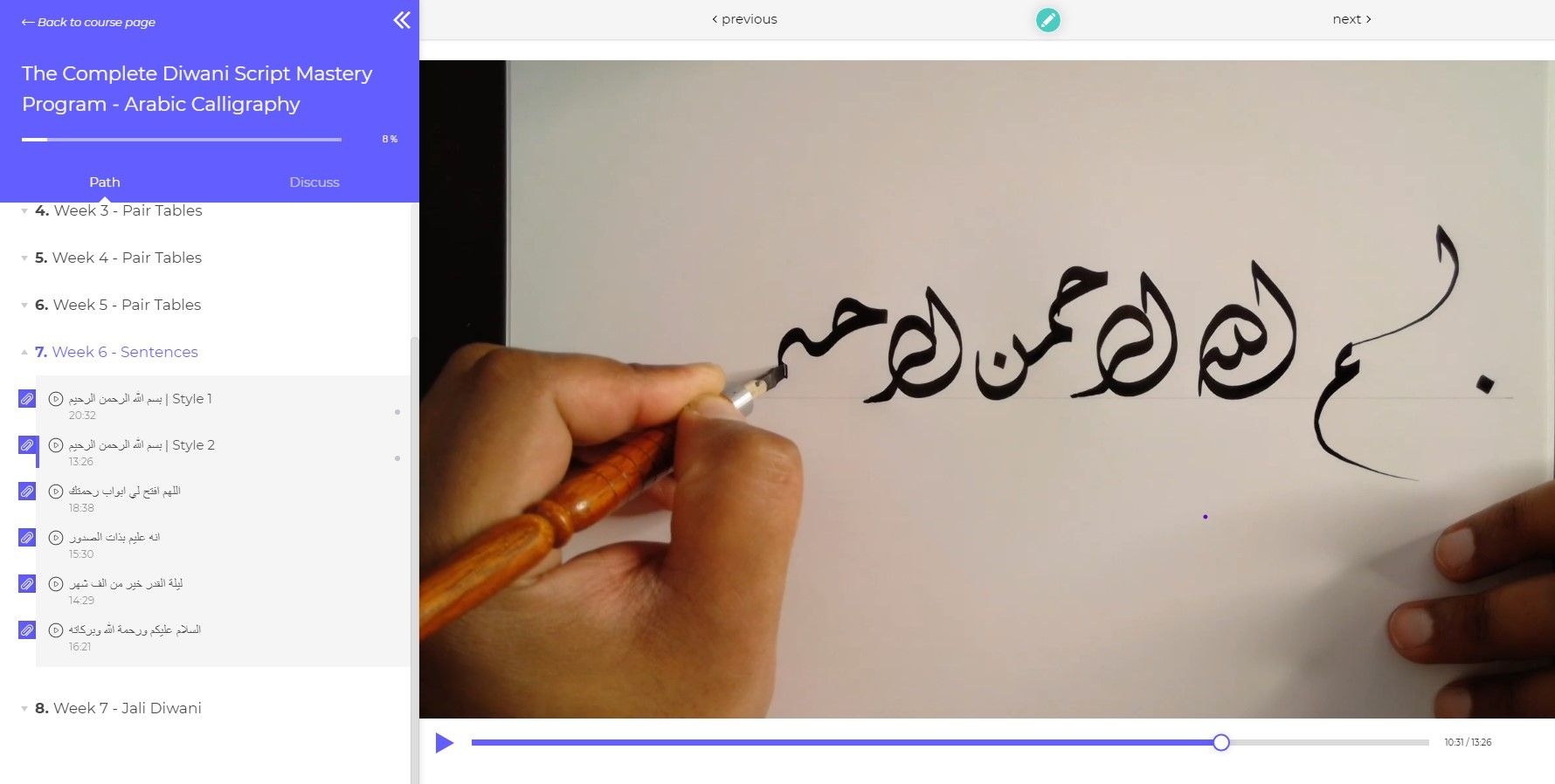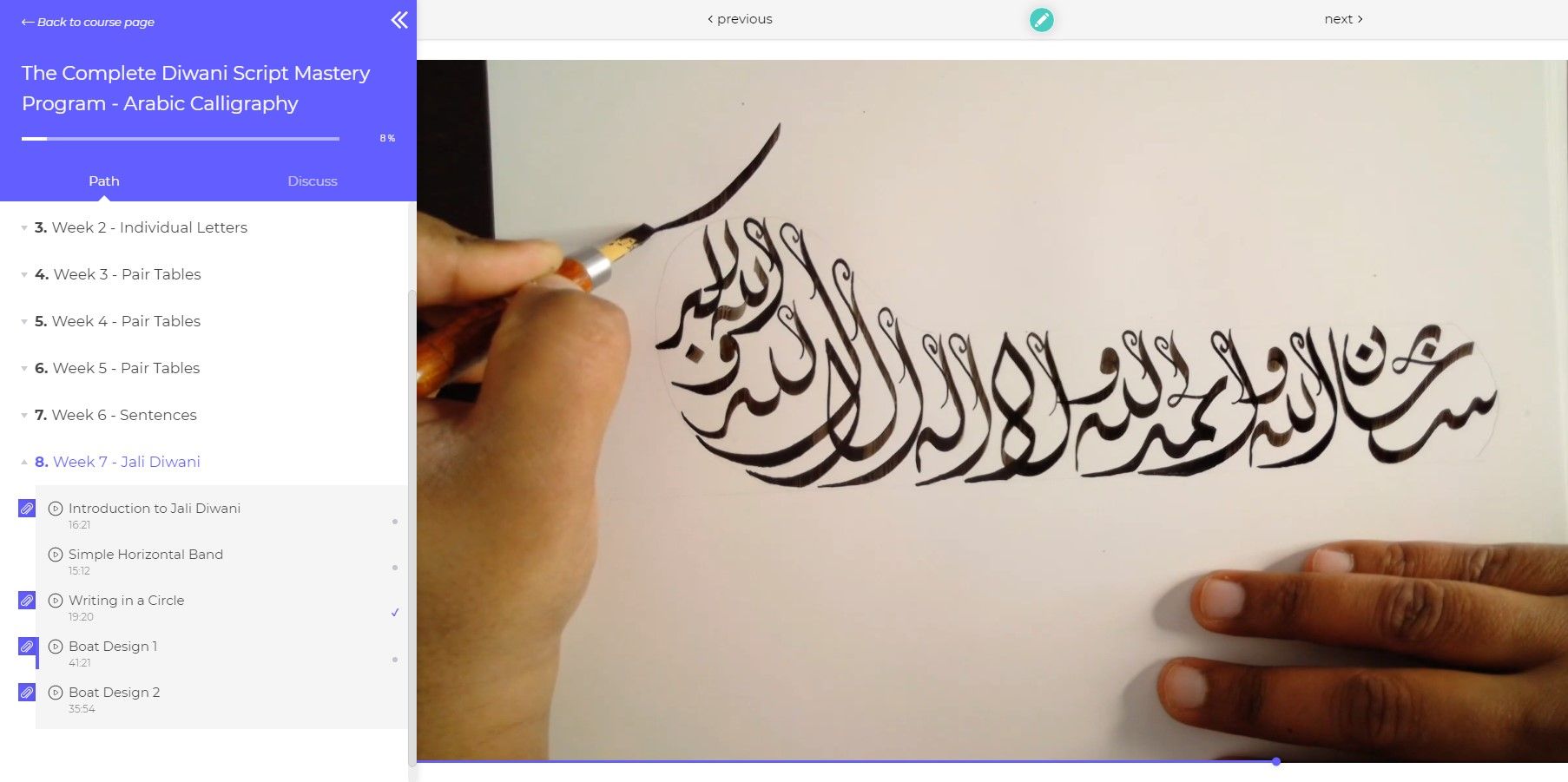 Learn Jalil Diwani.
Progress to learning Jalil Diwani. Take on projects such as creating a circle, horizontal band and a boat
Don't Go!
Get 10% OFF your first purchase
use code MUSLIM10
use code at checkout page. This offer runs out when the timer finishes
Created with